Contact the Labiaplasty Center of NYC | Labiaplasty Surgery NYC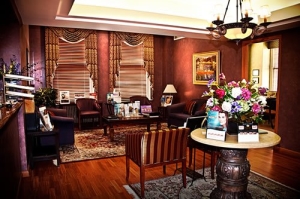 CONTACT THE LABIAPLASTY CENTER NYC
FREE CONSULTATIONS
Labiaplasty Center NYC
461 Park Ave S, #7L
New York, NY 10016
Phone: (212) 481-3555
Email: info@labiaplastycenternyc.com
Out of Town Labiaplasty Surgery Patient Information.
If you have any questions in regards to labiaplasty (labia minora reduction) surgery, labia majora reduction surgery, clitoral hood reduction surgery, or mons pubis reduction (vaginal liposuction) female genital surgery or would like a complimentary consultation with the board certified NYC Plastic Surgeon, Dr. John Hunter, MD, FACS,  please feel free to contact our NYC office for a complimentary consultation.
Or, simply request a consultation online using the eForm on the right.
Cosmetic genital surgery is a private matter. All information is kept confidential.
Map
Dr. Hunter is one of the few plastic surgeons fully experienced in performing cosmetic surgery on the female genitals. He has been rated as one of the top doctors in Manhattan by New York Magazine and has been included in the Castle Connolly Best Doctor guides for the past 10 years.
Dr. Hunter's professional credentials include:
Past President, New York Regional Society of Plastic Surgeons
Past Chairman, Section of Plastic Surgery, New York Academy of Medicine
Clinical Associate Professor of Surgery, Weill Medical College of Cornell University
Vice Chairman, Department of Surgery, New York Methodist Hospital
Chief of Plastic Surgery, New York Methodist Hospital
Attending Plastic Surgeon, New York-Presbyterian Hospital
Consulting Plastic Surgeon, Hospital for Special Surgery
Diplomate, American Board of Plastic Surgery
Member, American Society for Aesthetic Plastic Surgery
Member, American Society of Plastic Surgeons
Member, American College of Physician Executives
Fellow, American College of Surgeons
Labiaplasty Center NYC
461 Park Ave S, #7L
New York, NY 10016
Phone: (212) 481-3555
Email: info@labiaplastycenternyc.com